If you are looking for an exercise class to help increase your flexibility, improve your movement and strengthen your core, pilates can help achieve that. Or perhaps a yoga class to destress and improve your relaxation and sense of balance?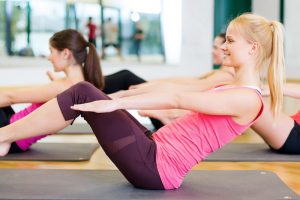 Coreology Cleveland is currently operating at Anytime Fitness, located at 33 Shore St West, Cleveland, in the Mitre 10 complex near Zarrafas. There is plenty of parking available and we offer classes at set times (timetable), or if there isn't a time that suits you, personalised training or group sessions can be arranged.
To ring or text us, please contact us on 0427 067 887.
For email enquiries, please use the form below.
Change happens through movement and movement heals.

Joseph Pilates