Pilates or Yoga in Cleveland
At Coreology you can choose pilates or yoga classes that suit your schedule. You're not locked in to a fixed contract and if you need to change class times for a week, we have the flexibility to cater for that. We understand that life is busy and unpredictable and we are here to support you to achieve your fitness and movement goals. If you can't find a pilates or yoga class time that suits you, personal training or small group sessions are available.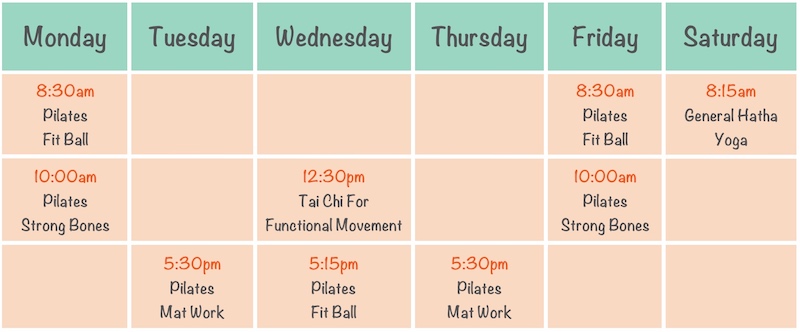 We offer affordable, pay-as-you-go pricing for pilates or yoga in Cleveland. All sessions are one hour in length.
Pilates Fit Ball – $15/class
Pilates Strong Bones, Pilates Mat Work, Yoga, Tai Chi – $10/class
Try a class today, no lock in contracts, pay-as-you-go flexibility. Personal training and group sessions are also available for pilates or yoga in Cleveland.
Every moment of our life can be the beginning of great things.

Joseph Pilates